https://www.summithousing.us/wp-content/uploads/2019/07/Smith-Ranch-Exterior-e1562290690487.jpg
150
273
Amy Priegel
http://www.summithousing.us/wp-content/uploads/2015/02/300x100xschalogotext-300x90.png.pagespeed.ic_.iUFxZ_TwfT-300x90.png
Amy Priegel
2019-10-31 14:02:28
2019-11-04 14:48:36
Smith Ranch Phase 2 Lottery Results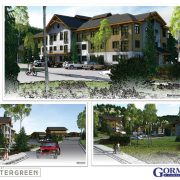 https://www.summithousing.us/wp-content/uploads/2018/03/street-view-e1564180793369.jpg
182
237
Amy Priegel
http://www.summithousing.us/wp-content/uploads/2015/02/300x100xschalogotext-300x90.png.pagespeed.ic_.iUFxZ_TwfT-300x90.png
Amy Priegel
2019-10-18 11:31:28
2019-10-18 11:33:26
The Village at Wintergreen - Upcoming Rentals
https://www.summithousing.us/wp-content/uploads/2019/09/housedownload.png
130
130
Amy Priegel
http://www.summithousing.us/wp-content/uploads/2015/02/300x100xschalogotext-300x90.png.pagespeed.ic_.iUFxZ_TwfT-300x90.png
Amy Priegel
2019-10-18 10:36:51
2019-10-18 10:39:30
Be Sure to Complete your 2019 Annual Monitoring!
Summit Combined Housing Authority
P.O. Box 188
110 Ski Hill Road
Breckenridge, CO 80424-0188
Phone
Phone:  (970) 453-3555
Fax:  (970) 453-3542
Email:  info@summithousing.us
Hours
Regular office hours are Monday – Friday; 9:00 am to 5:00 pm.
The office is closed on all County holidays.
To allow us to best serve you, we strongly recommend scheduling an appointment in advance.
Accessibility
For assistance in obtaining Summit Combined Housing Authority materials in other formats, or for questions regarding special accommodations or accessibility, please call (970) 453-3555.